Cross dressing artists are nothing new, of course. (See post below on Grayson Perry)

Man Ray, Marcel Duchamp as Rrose Selavy, c.1920-1921. Image: happynews.com
VoCA saw the Tate Modern exhibition that brings together work by Marcel Duchamp, Man Ray and Francis Picabia. It's subtitled "The Moment Art Changed Forever". Indeed.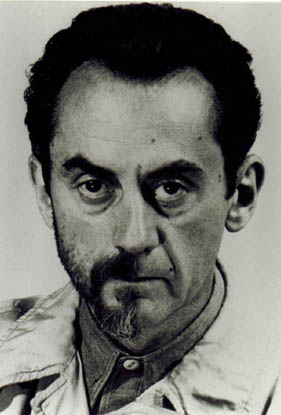 Man Ray, Self-Portrait with Half Beard, 1943. Image: francisnaumann.com
The three artists were friends and were highly influenced by one another. The exhibition, filled with masterpieces by all three, showcases their experiments with material, shape and form. Most incredible was how their interest in light and transparency took various shapes.
Duchamp's legendary The Bride Stripped Bare by her Bachelors, Even (The Large Glass) 1915-23, influenced Man Ray's rayographs, which he made by placing objects directly on, or close to, light-sensitive paper, which was then briefly exposed to light.

Marcel Duchamp/Richard Hamilton, The Bride Stripped Bare by her Bachelors, Even [The Large Glass], 1915-1923; replica 1965-1966. Image: tate.org.uk
The rayographs challenged the traditional value attached to the 'touch' of the artist in a way that paralleled Duchamp's readymades.

Man Ray, Rayograph, 1923. Image: nga.gov
Picabia, meanwhile, created truly fantastic multilayered, transparent paintings from the late 1920s and early 1930s, consisting of images borrowed from classical and Renaissance art, combined with outlines of hands, animals and flowers.

Francis Picabia, Otaïti, 1930. Image: tate.org.uk
Exhibitions like this are important because they place the artists and their work – often seen separately – into a new perspective – that of friends, rivals and compatriots.

Man Ray, Noir et Blanche, 1926. Image: designboom.com