…plus c'est la meme chose.
From Reuters: A Monet water-lily painting sold for 41 million pounds ($80.5 million) Tuesday, doubling the previous auction record for the artist and ensuring London's key art market season got off to a flying start.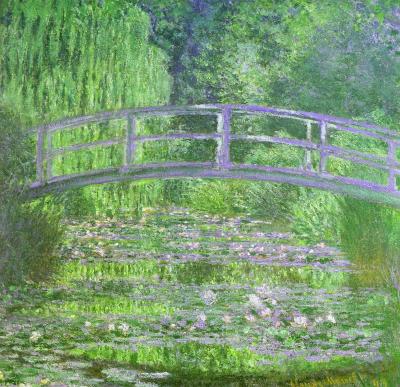 Claude Monet, Le Bassin aux Nympheas, 1899. Image: intermonet.com

"Le Bassin aux Nympheas" had been expected to fetch 18-24 million pounds, but after an intense bidding battle it smashed the previous Monet auction record of $41.5 million set in May…
Read the full article HERE
If you're an emerging collector the pyrotechnics of the international secondary market can be daunting, to say the least. You may be asking any or all of the following questions: Is art a wise investment? Is the market too inflated? Should I buy Canadian? What art should I buy? How much is too much? How much should I be prepared to spend? Should I buy at auction? Is buying emerging artists a good idea?
VoCA will be conducting another series of art investment seminars in Toronto this August. Stay tuned for more information.