METAMORPHOSIS: A contemporary art exhibition
Akbank Sanat, Istanbul, Turkey
November 6, 2008 – 31 January, 2009

Isabelle Hayeur's remarkable installation Tunnel Vision, 2007, Netwerk CCA (Aalst, Belgium). Image: isabelle-hayeur.com

Isabelle Hayeur, Tunnel Vision, 2007, Netwerk CCA (Aalst, Belgium). Image: isabelle-hayeur.com
One of VoCA's favorite curators, Louise Déry, from Galerie de l'UQAM in Montreal takes seven artists (all VoCA favorites, as it happens) to Istanbul for the city's first group exhibition of contemporary Canadian art.
The artists are Michael Snow, David Altmejd (currently showing at Modern Art Inc. in London), Jérôme Fortin, Raphaëlle de Groot, Isabelle Hayeur, next year's Venice Biennale representative Mark Lewis and Jocelyn Robert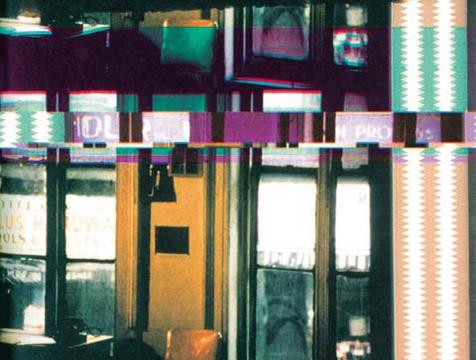 Michael Snow, Still from the film Wavelength, 1967. Image: medienkunstnetz.de
There will also be sound projects by Michael Snow, Jocelyn Robert, Rober Racine, Glenn Gould and two curated film and video programs.

An installation shot of Jerome Fortin's Solitudes, made from phone books. Image: pfoac.com
Finally there will be a Documentary Library inspired by whirling dervishes, where Canadian publications that attempt a "survey of the artistic and intellectual Canadian scene" inhabit a circular area.
Click HERE for the UQAM gallery and HERE for the Akbank Sanat in Istanbul.