The article, which you can read HERE, is a highly entertaining read, designed to promote Saatchi's new book, My Name is Charles Saatchi and I Am an Artoholic, out in the UK on Sept 8.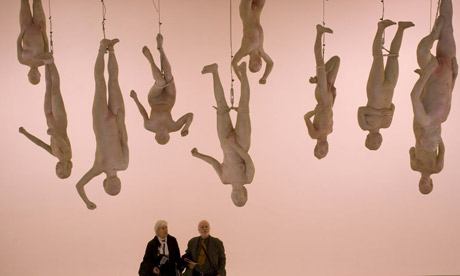 An image from The Revolution Continues at the new Saatchi gallery. Image: guardian.co.uk
Some nice quotes from the article:
"There's no crime in art being decorative."
"When a critic knows what she or he is looking at and writes revealingly about it, it's sublime."
"Being a good artist is the toughest job you could pick, and you have to be a little nuts to take it on."
You'll soon be able to order the book HERE.