There's so much happening in the Canadian art world, it can be difficult to keep up with it all. Here's a reminder of some places you can hear excellent talks, watch videos and read thoughtful commentary.
On OCAD's website, check out videos from their excellent speaker series, including talks by the critic Hal Foster, Jamelie Hassan and Vandana Shiva.

Jamelie Hassan, Wall with Door, 1977. Image: canadianart.ca
Also, Filip, the Vancouver-based art publication, has some excellent podcasts, including THIS one from last year by the writer Diedrich Diederichsen on Judgment, Objecthood, Temporality.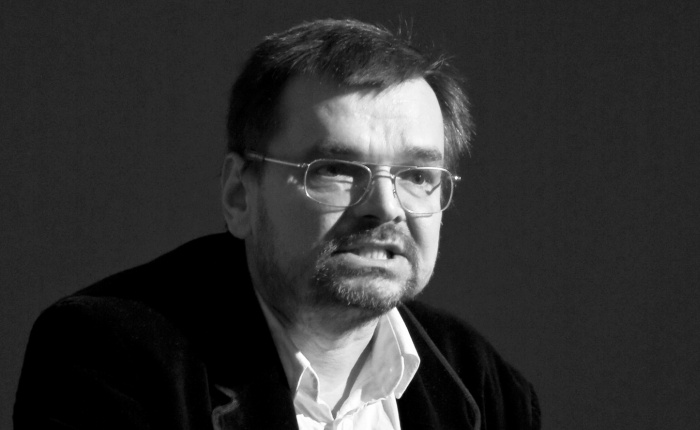 Diedrich Diederichsen. Image: filip.ca
And, in case you missed it, HERE is Canadian Art's coverage of MOCCA (Museum of Contemporary Canadian Art) From the Ground Up: A biennial platform for international contemporary art in Toronto, where art experts debated the proposition of establishing an art biennial for Toronto.

The MOCCA panel. Image: canadianart.ca
Over at the Canadian Centre for Architecture in Montreal, the CCA Recommends is a newsletter that presents a selection of newly published English and French titles.

Kinetic Architectures and Geotextile Installations, edited by Philip Beesley. Image: riversidearchitecturalpress.com
Included this month are Kinetic Architectures and Geotextile Installations edited by Philip Beesley, this year's Canadian representative at the Venice Architecture biennale, and Acoustic Territories: Sound Culture and Everyday Life, by Brandon Labelle.