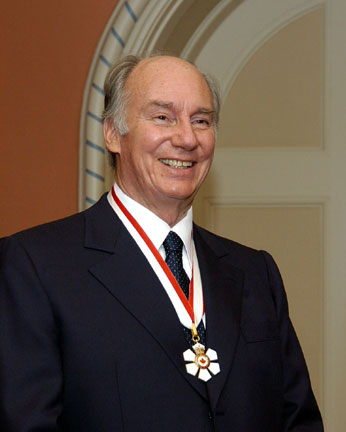 His highness the Aga Khan, with his Order of Canada. Image: archive.gg.ca
1. His Highness the Aga Khan will participate in the Foundation Ceremony to mark the beginning of the development of the Ismaili Centre, the first-ever Aga Khan Museum for Islamic Art and Culture, and their Park, in Toronto's Don Mills area.
Read more HERE.

Lawren Harris, Bylot Island I, which sold at auction on Wednesday for $2,800,000.
Image: vancouversun.com

2. Group of Seven painter (Lawren) Harris has racked up by far the highest total all-time sales in the country's auction houses: $71.5-million to (Tom) Thomson's $34.3-million. Harris pulled further away from Thomson — and the rest of Canada's art elite — this week.
Read more HERE

Zaha Hadid's new MAXXI museum in Rome. Image: sub-studio.com
3. The doors to a new massive contemporary arts and architecture museum in Rome were opened to the media on Thursday, ahead of the official public opening Sunday. The $225-million US MAXXI museum is designed by award-winning Iraqi architect Zaha Hadid.
Read more HERE.