One more thought on the link between religion and art, which I blogged about HERE. This comes from a fascinating CBC radio podcast with religious scholar (and 2008 TED Prize winner) Karen Armstrong. Listen to the podcast, a must for artists (I think) HERE.

Image: mimenta.com
In it, she argues that religion, in order to be successful, demands action. Specifically, it demands putting the practice of compassion – towards everyone – into our daily life.
What I found interesting is that she goes on to talk about the cave paintings in Lascaux as the first record of human ideas, and that religion's logic is more akin to art in that it is something that must be experienced, that cannot be put into words.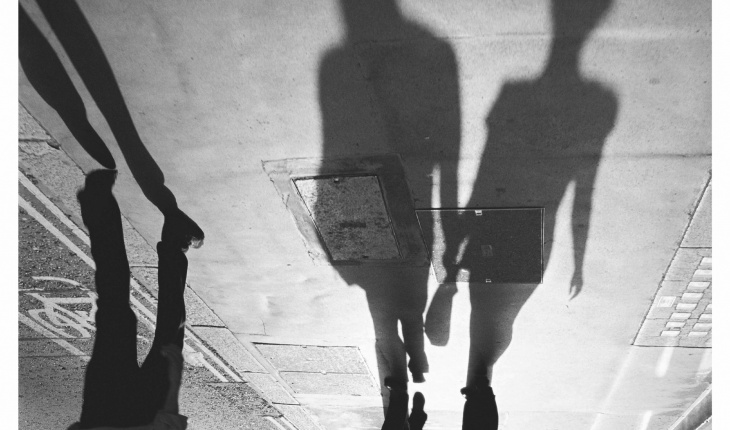 Mark Lewis, still from Rush Hour, Morning and Evening, Cheapside, 2005. 35mm film. Image: fillip.ca
Compassion is when you try to put yourself into the experience of the Other, and as she says, "to dethrone yourself from the centre of your world."
This is why great art isn't about the artist, or a conceptual joke, it's about a feeling that is impossible to express in words.  Just like great dance, great music or great architecture. And that's the difference between the average and the truly great.

Paul Klee, The Red Balloon, 1922. Image: artsmarttalk.com
Of course, today's world is too fast-paced for contemplative religion. Armstrong's point is that religious insight comes from consistent practice.  It's a deliberate action that takes years of practice and discipline and it's not easy.  It's the same with art. There should be a slow art movement, the way we have a slow food movement."Slow Food believes in recognizing the importance of pleasure connected to food. We should learn to enjoy the vast range of recipes and flavors, recognize the variety of places and people growing and producing food. We should respect the rhythms of the seasons and conviviality."
The art world would be a better place, too if things slowed down a little.