The Inuit artist Kananginak Pootoogook has died.

Kananginak Pootoogook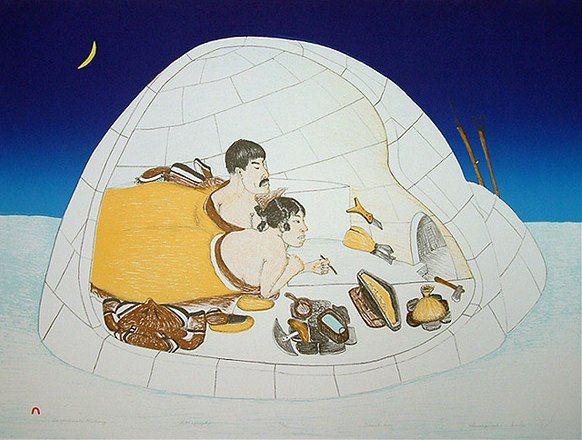 A work by Kananginak Pootoogook. Image: fortport.com

Kananginak Pootoogook, The Intruder, 2008. Image: inuit.com
He was 75 years old and passed away from lung cancer. He lived in Cape Dorset and was a master printmaker. His sister Napatchie, who died in 2002, is also a well known Inuit artist, and of course her daughter Annie Pootoogook is well known for having been the first Inuit artist to have had her work shown at Documenta 12, in Kassel Germany in 2007.
Annie also won the 2006 Sobey Art Award.

Kananginak Pootoogook, Two Ducks. Image: coastalpeoples.com
Annie's work is celebrated for its recording of contemporary Inuit life. The beginnings of this modernization can be seen in Kananginak's work. For more info on Kananginak's work, please click HERE. For Annie Pootoogook, click HERE. And for Feheley Fine Arts, which represents many Cape Dorset artists in Toronto, please click HERE.