Although I stopped going to art fairs a while ago, after having been to many over the years both as a 'gallerina' and as a critic including Art Basel, Basel Miami, Art Chicago and Frieze, they remain popular venues for collectors, curators and, of course dealers and artists to hang out and do business.

Kristine Moran, Sidestep. Image: modto.com
New York's Armory Show is one of the most prestigious and it takes place from March 3 – 6 in Manhattan.
Canada's Art Dealers Association is – as per usual – organizing some programming around Canadians participating in the fair, but this year they are celebrating Canadian expat artists in New York with a series of discussions and tours of the show.
It's a pretty good list of artists that I thought I'd share with you.
Thursday 3 March at 7pm
Shelly Bahl, John Monteith, Reena Katz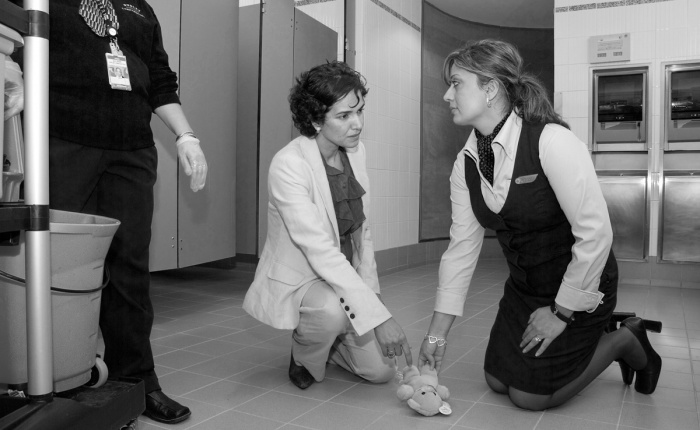 Shelly Bahl, A Day In the Life/ Digital Print Series #1, 2006-07. Image: fillip.ca
Friday 4 March at 7pm
Michael Caines, Mona Saeed Kamal, Inbred Hybrid Collective

A work by Canadian-in-New York, artist Jason Gringler.
Saturday 5 March at 7pm
Kristine Moran, Brendan Fernandes, Jason Gringler

John Monteith, Time Square March 6, 2008. Image: artnet.com
Sunday 6 March at 2pm
Adrienne Reynolds, Emily Stoddart, Tobaron Waxman

Brendan Fernandes, Foe, 2008. This piece is a video in which the artist hired an acting coach to teach him the 'accents' of his cultural backgrounds.
Image: brendanfernandes.ca
For more on the Art Dealers' Association of Canada (ADAC), please click HERE.